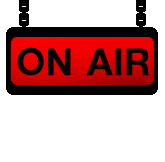 Do you make music or know someone who does, who might like to submit their music to be on our live radio? Fill out this form.
The Yesterweb Live Radio is a radio that focuses on showcasing independent music, interviews and talk shows! For more information about this radio station, drop by our Discord server!
You can listen to podcasts from the radio as well!
Direct stream: Link
Media players: Link
Yesterweb Radio Chat